"

Music that recalls the authenticity and musicianship of "Roots" Music"
— Kenneth Marks, Hannibal's Big River festival
The Midnight Wanderers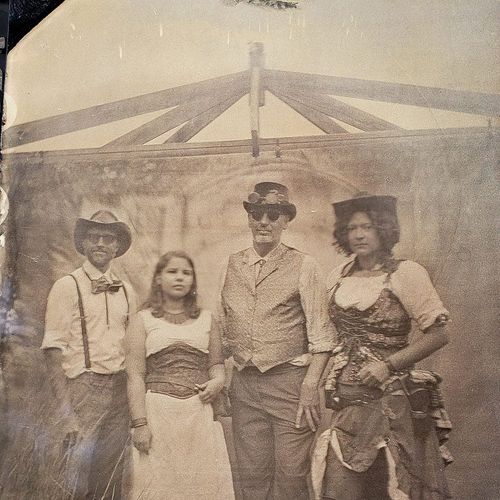 Coming together 6 years ago among a shared love of bluegrass, blues, folk and classic country, The Midnight Wanderers have honed their chops playing festivals to bars. Each member brings a unique fresh take on the americana sound, Jenny's driving bass lines and song arrangements, Matt with tasty banjo and guitar licks, combined with Lia's soulful vocals and harmonies, and Thads high lonesome fiddle sound.  With all members trading lead and harmony vocals to keep the sound dynamic and fun. They've recently branched into songwriting creating new songs with that familiar feeling audiences have come to love. Listening to the Midnight Wanderers leaves you happy like a warm summer afternoon. With songs curated from so many genres including classic rock, country and bluegrass there's something for everyone.
With a focus on composing new material and tightening their sound this year they plan on releasing an album in the near future.
The Midnight Wanderers have made their way around to festivals like Applegrass, Harvest Ale, Feast on the Farm, Big River festival, Soaring Wings Harvest festival,  the Plainsong festival, BFF Femme Fest and competed and took first in the band competition at the Tallgrass Festival. They also had the honor of recording tracks for the Friday's Live on NET Radio.
Press Photos